Cosmetology 101 Website
---
Home Page | Course Overview | Professional Appearance | Assessment | Resources
---
Cosmetology 101 Instructor introduction: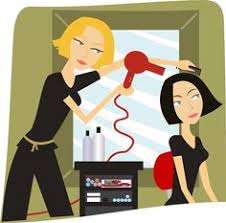 Hello Students,
My name is Ramona Washington. I am a wife, mother of five children, five grand girls, and the instructor that will introduce you to the world of cosmetology.
I started learning the profession of cosmetology while attending high school in 1980. I have worked within the professional arena of beauty for the past 37 years. I am a licensed Master Cosmetologist for the states of Georgia and Alabama; a "Feel Better Look Good" volunteer for the area Cancer Society ; an anti-aging instructor for Alabama Cooperative Extension System's SAI (Successful Aging Initiative); a curriculum adviser for Trenholm State Technical College in Montgomery, AL; a contract instructor for Lurlene B. Wallace College in Opp, AL; and, a provider of service learning classes for local high school co-op students participating in Alabama Beauty Salon Co-Op Center's S.H.I.F.T Program "Stepping Higher Into a Futurist Tomorrow".
I am very excited about introducing you to the professional world of cosmetology. This world encompass a board range of specialty areas and I look forward to giving you an overview of the culture.
I welcome you and invite you to get ready for your journey into learning the world of beautifying and improving the total body's wellness through cosmetology.
Introductions
Please tell me about yourself by answering the following questions.