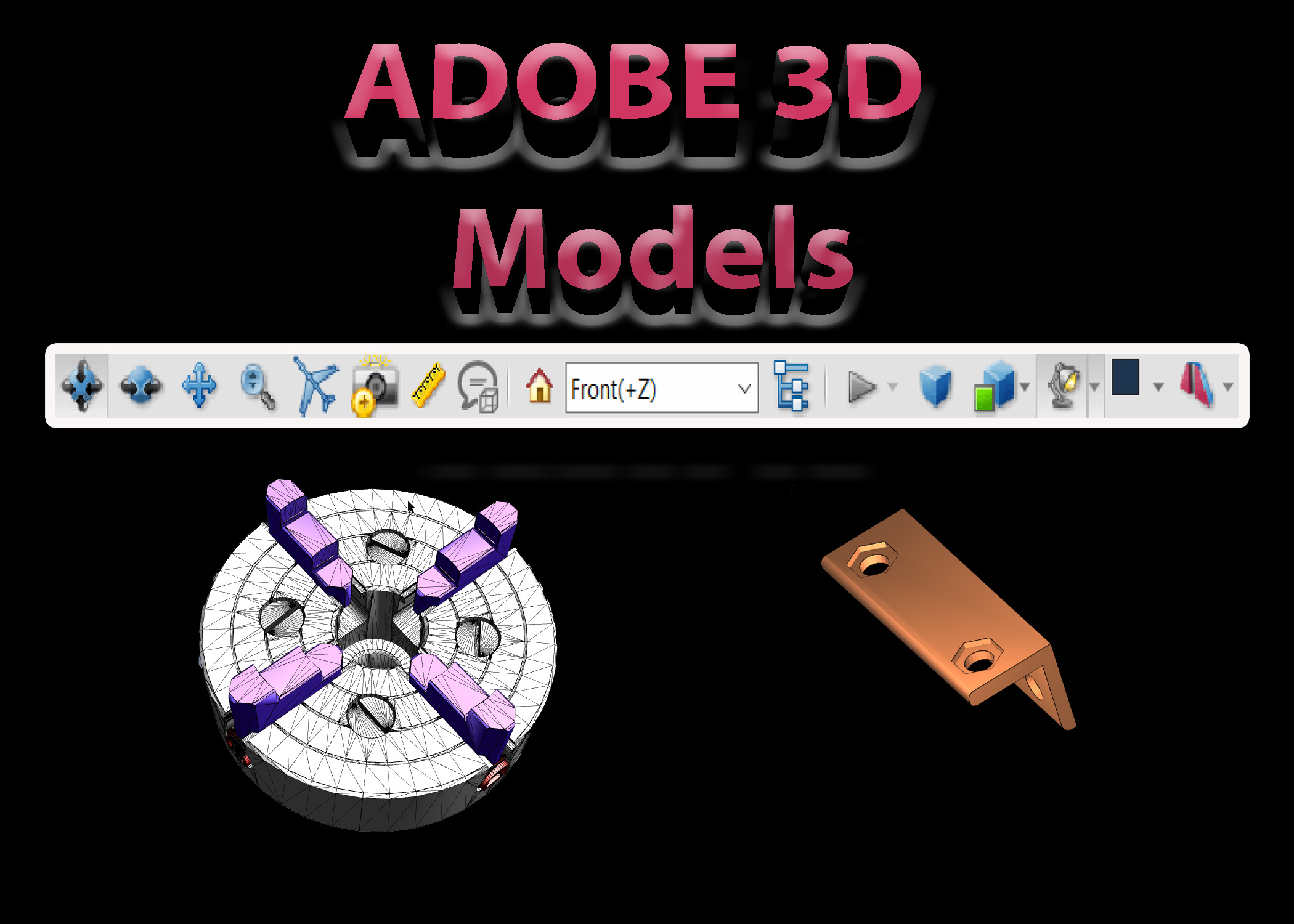 Adobe© 3D Model Fundamentals
Course Overview and Objectives
This course provides hands-on training with 3D Model Based Definitions and geometric interrogation. The included lesson will prepare individuals with tasks and assignments that requires a working knowledge of Adobe© using 3D Models in their daily work activities.
Course Objectives

Identify how to activate the Menu Bar.
Show/Hide the Model Tree.
Demonstrate part manipulation using various Mouse techniques.
Identify and locate specific part information.
Demonstrate how to use the 3D measurement tool.

Target Audience

Individuals that use Adobe©
Four sections are provided on the navigation bar to assist you with learning the basic fundamentals of accessing 3D Models with Adobe©
Adobe© 3D Model Overview

Screen layout and Preference Settings

Adobe© 3D Model Tool Bar

Button Titles

Adobe© 3D Model Tree

Terms and Options

3D Model Samples and Exercises

Sample 3D Models and Exercises available for Download.
---
Road Map to Success

| 3D Model Overview | 3D Model Tool Bar | 3D Model Tree |
| --- | --- | --- |
| Watch Video | Watch Video | Watch Video |
| Review Website Notes | Review Website Notes | Review Website Notes |
| Download Sample 3D Model | Download Sample 3D Model | Download Sample 3D Model |
| Download Exercise | Download Exercise | Download Exercise |
| Complete Exercise | Complete Exercise | Complete Exercise |
| Leave Questions in Forum (If Required) | Leave Questions in Forum (If Required) | Leave Questions in Forum (If Required) |
| Return to Forum within 24 hours (If Required) | Return to Forum within 24 hours (If Required) | Return to Forum within 24 hours (If Required) |
| Complete Course Survey | Complete Course Survey | Complete Course Survey |
---