A World Without Project
This is a cross-curricular project. In English-Language Arts class students write a story about a world without some element of daily life. Popular choices in the past have been a world without water or a world without school. Students create a hero, villian, and compose a fictional setting where the hero must outsmart the villian to restore the "without". In art class students use paper mache techniques to create a 3D model of their world as well as the characters from their story. The final step is to paint and collage any other details onto their world.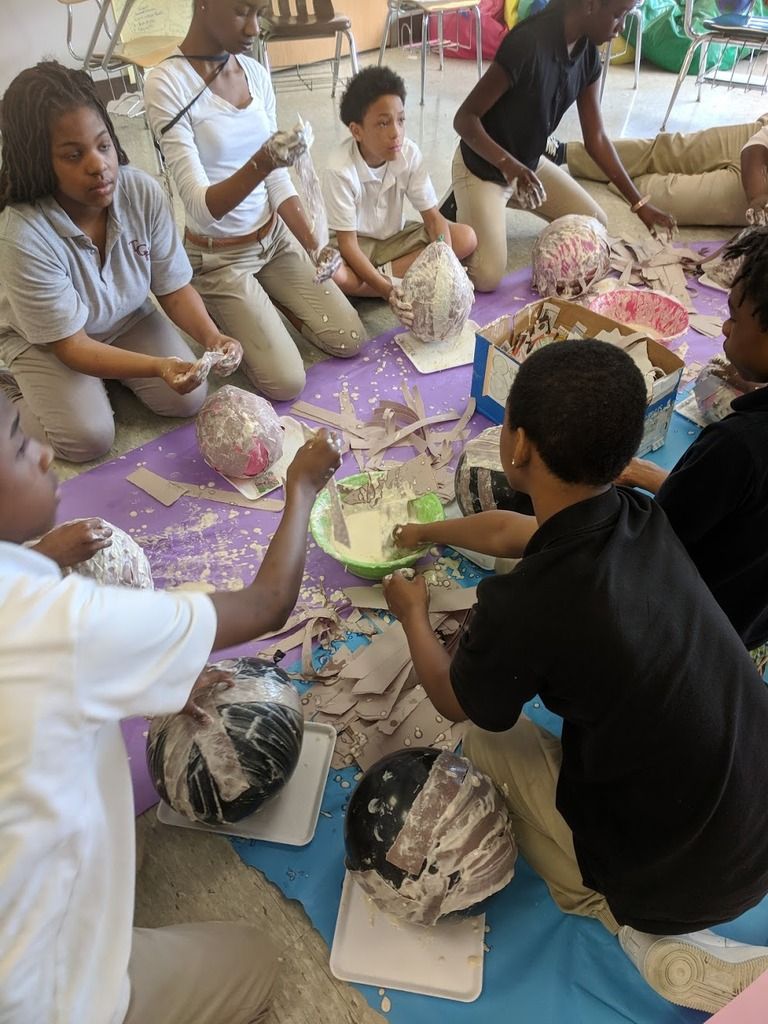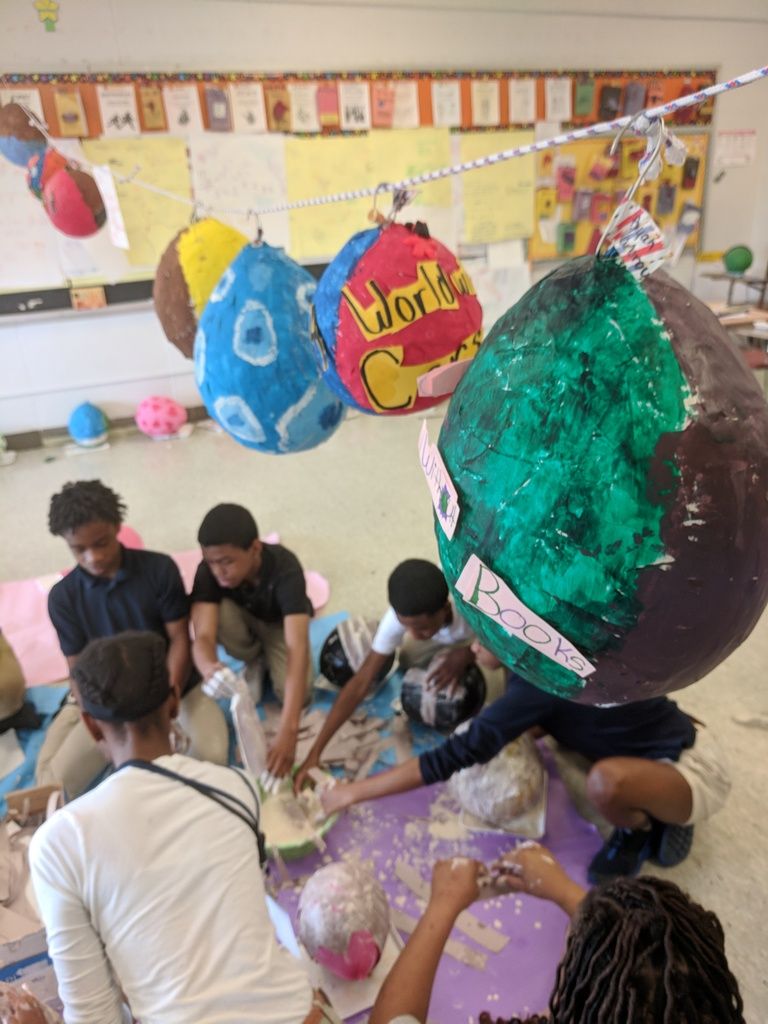 Shoe Contest
When students finish their classwork there is always the question of, "What do I do now?". The remedy to this in Mrs. Ha's class is the much adored, shoe contest. Students pick a drawing of a popular sneaker and design a colorway or sometimes even draw and color a pattern. The finished 16 shoes are displayed on the wall for students to vote. Students can vote once per class period and voting lasts for 1 week. Winning shoes are displayed in the front of the room with award tags for Best Colorway, Best Pattern, Most Creative, and Neatest Coloring.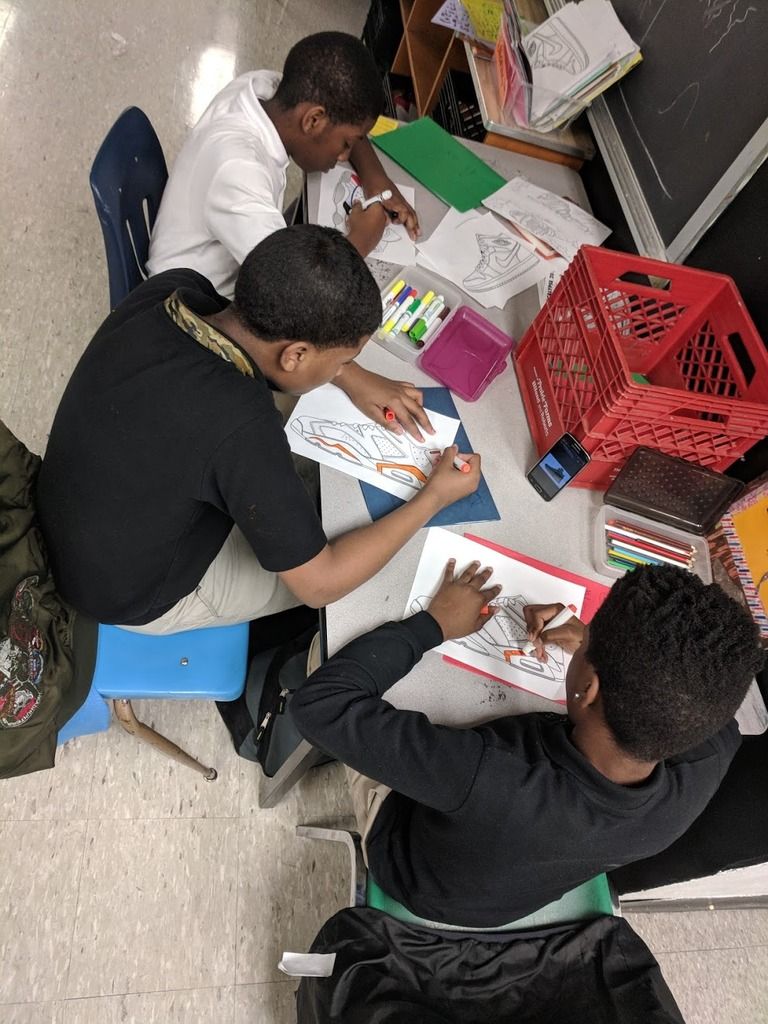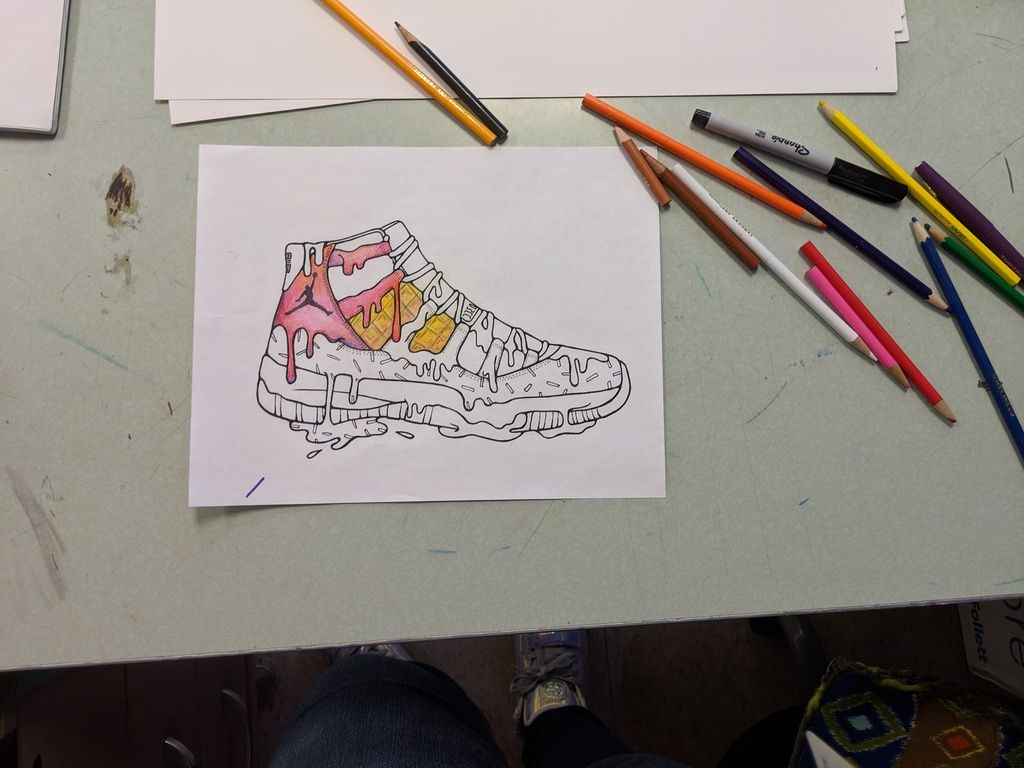 Black History Month Inventors
During the month of February students research the biography of a black inventor. With the information they find they create a patterned frame showing what they inventor is famous for. Students design a coordinating color scheme and complete it with bubble or block letters for the inventor's name. Finished pieces are hung on display for the remainder of the school year.