AUDITORY LEARNERS
Auditory learners learn by listening or hearing instructions. They prefer music, and verbal communication. Auditory Learners like discussions and music.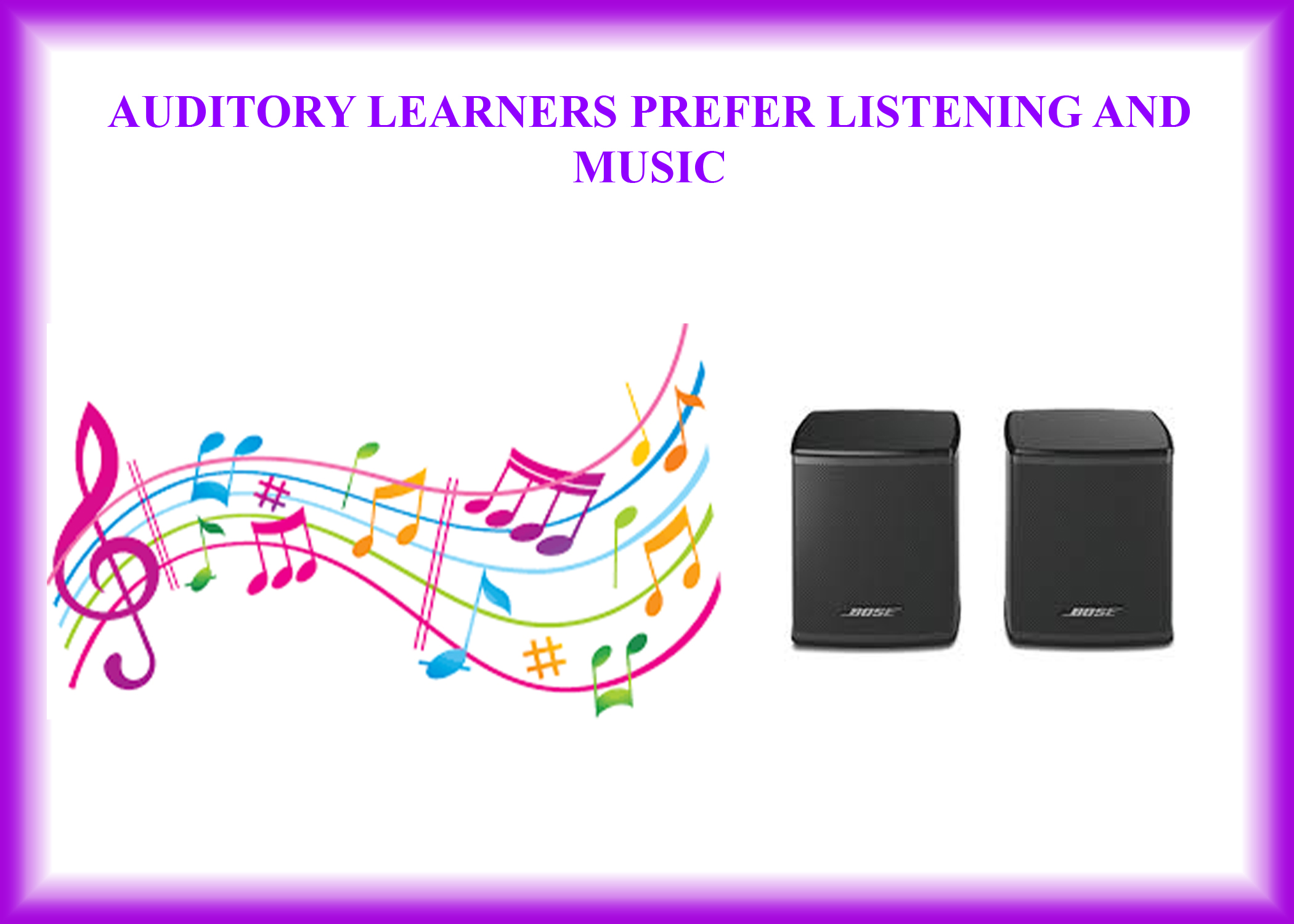 IT IS RECOMMENDED THAT AUDITORY LEARNERS
Record lectures or training sessions.
Recall information verbally or read aloud.
Study in groups or with a partner.
Participate in discussions.
Create flashcards for memorization.
Use different colors for writing.
WATCH THE VIDEO BELOW FOR MORE INFORMATION ON AUDITORY LEARNERS
COMMENT AREA ABOUT AUDITORY LEARNERS
Copyrighted 2019© All Rights Reserved®