VISUAL LEARNERS
Visual learners learn by using observation, pictures, imagery, and colors. They prefer seeing, reading, and writing information. Visual learners like graphs, maps, and charts.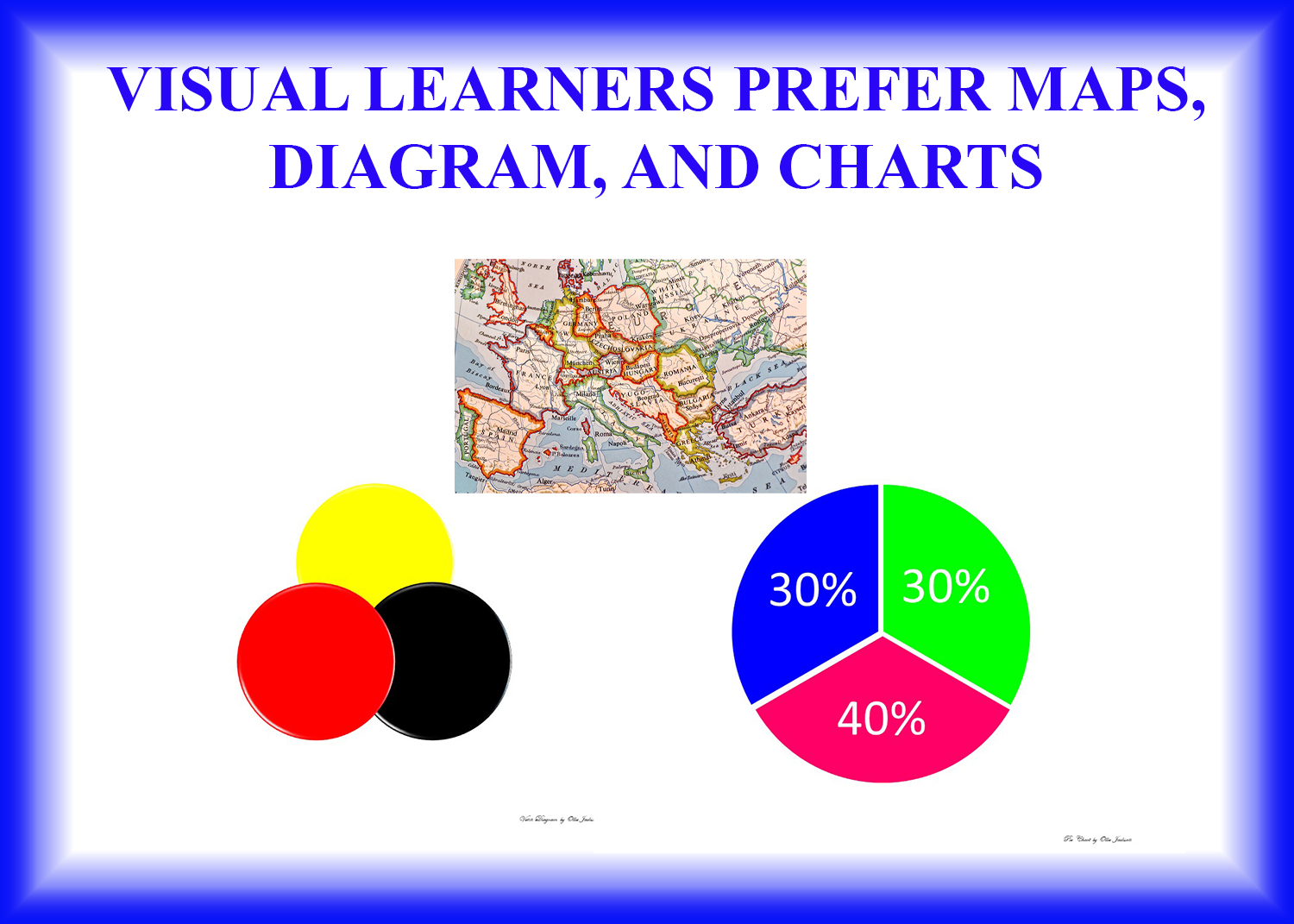 IT IS RECOMMENDED THAT VISUAL LEARNERS:
Use contrasting highlighters to color code information in textbooks.
Write out sentences during lectures and from text books.
Create flashcards for memorization.
Use computer for taking notes and printing.
Draw pictures or use symbols to represent information.
WATCH THE VIDEOS BELOW FOR MORE INFORMATION ON VISUAL LEARNERS
COMMENT AREA ABOUT VISUAL LEARNERS
Copyrighted 2019© All Rights Reserved®