Missouri Wine
The history of Missouri wine isn't as glamorous or as romantic as Europe or California. It is a story of necessity, a story of passion, a story of the American Dream. As German immigrants made their way to the US, they brought with them their traditions of wine and beer. St. Louis with its natural karst caverns made for an ideal place to lager beer at the proper temperature, just as the German settlers hade done in their homeland. A little further west along the Missouri River, the environment lends itself to grape production. There are rolling hills and natural caverns here as well. These spaces allowed for the storage and creation of the grapes that grew nicely in those same hills.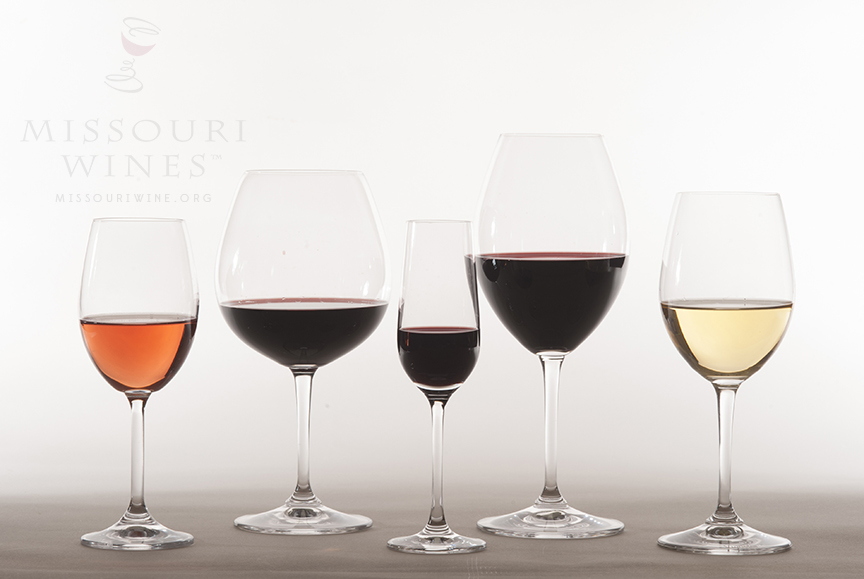 Basic Knowledge
"How to Winery"
Since Missouri was home to the world's largest brewing company, and is still a major hub of libation producing, the state has relatively mild liquor laws. This means that many wineries, breweries and distilleries have their own on-site spaces for the public to enjoy.
In the case of wineries, they almost all have some form of tasting area on their property. Ettiquite for most is pretty simple, and reasonable. Most wineries will allow you or your party to bring in your own food, water and softdrinks. Pretty nice deal, huh? The one caveat, however, is that you buy your wine, beer, or liquor, on the premise itself, usually at a slight premium over what is available in a grocery store. Typically, this premium is about 10-15% over retail pricing
The Tasting Room
Since you are going to have to buy your wine on-site, and the bottles are a little more expensive than normal, and that many wineries have 8 or more varieties of wine, many with their own different vintages, the companies encourage you to taste before you buy. This is the start of the fun! For Zero to about 5 dollars, depending on where you are, you get to try wines, poured for you by the staff. The staff people are their to help you find something that you like. Ask them questions, taste, and find something that you like and go buy a bottle. And ALWAYS TIP THAT NICE PERSON THAT JUST HELPED YOU AT THE BAR!
Safety and Transportation Considerations
When there is alcohol involved, BE RESPONSIBLE!!
Wineries are essentially farms, and in general, not particularly close to cities or large communities. This means you may be driving, cycling, or otherwise traveling 45 minutes or more, possibly on small waindy country roads. Alwqys designate a driver, have a bed and breakfast or hotel lined up, or hire a transportation company. Many places have vendors they like for this exact purpose. If you find that you've had a bit to much, find a staff member to see if they have a preferred cab company or service.
If your hotel or B&B is in walking distance, be safe, take a nice little stroll and head home.